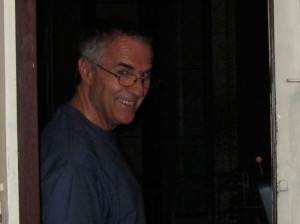 Ben Baughman is a writer on a mission. Having served in religious communities as a pastor for many years, Ben left to accomplish on the outside what he could not from the inside, freeing people to become everything they are uniquely designed to be so the world will be better for it.
In a time of massive cultural change, he longs to promote substantive dialogue that will enable people out of their uniqueness to contribute significantly toward assuring the new era's success.
Ben is available for speaking engagements. If you would like Ben to speak at your event, fill out the form at the bottom of the Speaking page.